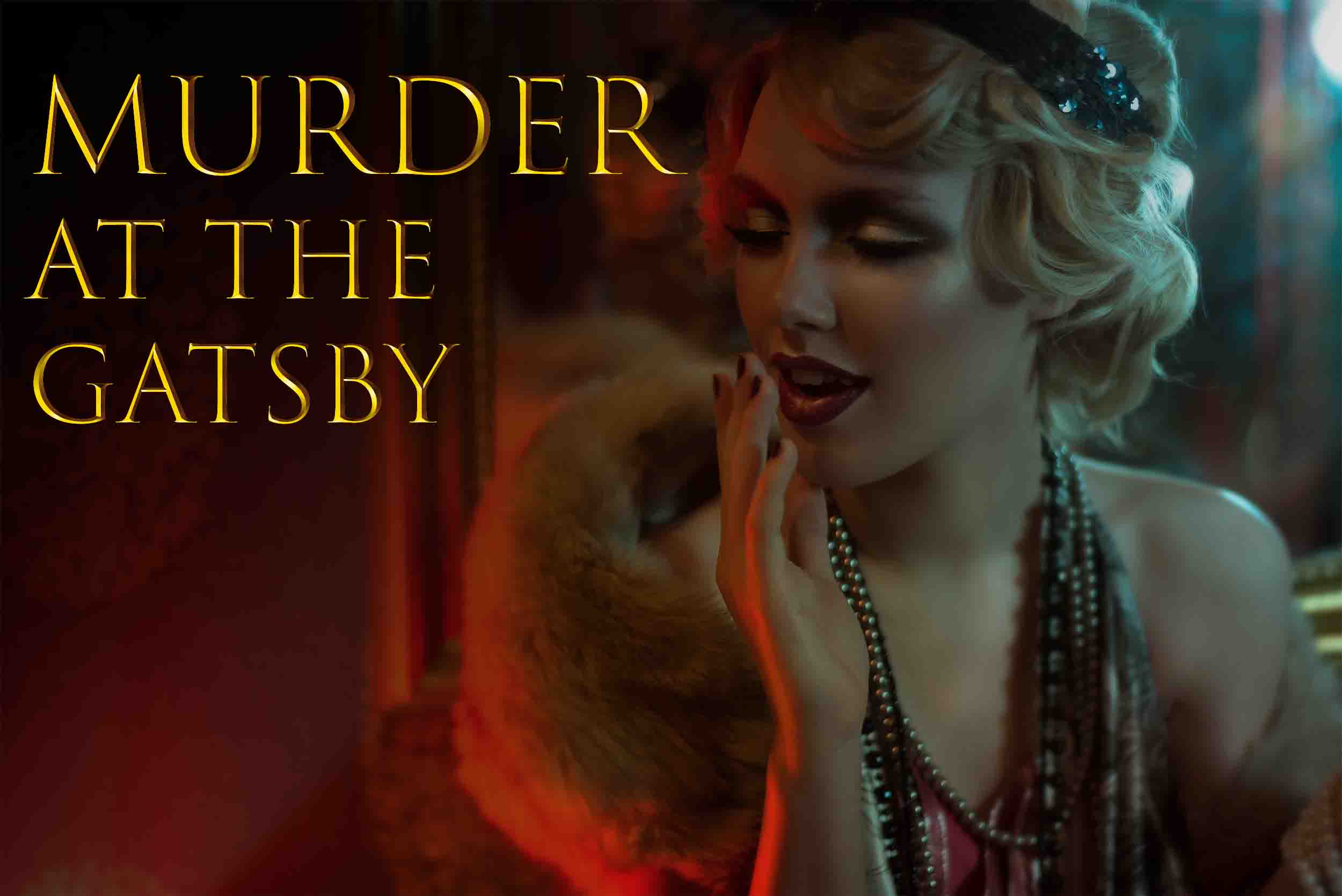 Murder At The Gatsby
March 4th and April 11th & 25th
Buy Tickets for March 14 – 20 or Less Remain
Buy Tickets for April 11 – 60 or Less Remain
Buy Tickets for April 29 – 60 or Less Remain
Join us for a dinner party you will not forget. This March & April we are hosting Murder At The Gatsby. Join us for a night of fun, food, mystery and mayhem in true1920's style.

The event will take place in the upstairs at Schmidt's Sausage Haus und Restaurant. Located at 240 E Kossuth St, Columbus, OH 43206 in the historic German

Have some extra fun and come dressed to impress in full 1920's garb, Hint…..There may be something extra for you if you do!
Scroll Down to see menu and pricing
This isn't just an average Murder Msytery Dinner. This is an interactive mystery game and show all in one. Choose how you will play the game. Each player is randomly assigned to a team, given bribe money, and a survival guide the night of the event. Some players will be characters, pne will be the victime, and one will be themurderer. The game takes place over 3 rounds. Teams will earn points based upon many factors. The team wil the most points wins the game, and the prizes.
When
7:00pm-10:00pm
January, 25th
February , 15th
February, 29th
Where
Schmidt's Restaurant
and Banquet Haus
240 E Kossuth St,
Columbus, OH 43206
Ages
Recommended ages 14 and up
Pricing
$59.99 per person
Game Synopsis

It's the height of Prohibition in 1920s Chicago, and there's a mob war brewing between the South Side Gangsters and the Northern Chicago Mob Outfit. The two ruthless crime leaders Hal Sapone and Beanie O'Dannon have finally reached an agreement on bootlegging practices in Chicago and have decided to pull together resources to undergo a collaborative effort with criminal endeavors.

On the surface, this strategy seems similar to bailing out a sinking ship with tin cups, nevertheless. Recently, gangsters from the north and south have been spotted together at various speakeasies throughout Chicago, but the tension in the air is always thick enough to be cut with a knife. However, this newfound relationship between the opposing mob bosses has served, thus far, to inhibit gratuitous bloodshed as in the past. Part of the success of this truce is that both crime bosses have found new dames, thereby intertwining more mutual relationships between the two factions.

The two gangs have set an official date to meet at Hal Sapone's Grand Gatsby Speakeasy to resolve all remaining differences. Will these two underground organizations resolve their disputes or will a massive melee erupt, rekindling the fatal flames between them?
Entrees
Schmidt's own fresh Pork Bratwurst
Famous Smoked Bahama Mama
Baked Chicken
Vegetarian option available
Dessert
Schmidt's famous Mini Cream Puffs
Drinks
Soda
Coffee
Tea
Iced Tea
Cash Bar
Contact us
If you need more information on our murder mystery dinner events reach out. We would love to help solve any mystery you may have. On of our detectives will be happy to reach out to.
Address:
240 E Kossuth St, Columbus, OH 43206
Info@amurdermysterydinner.com